I hope you don't make it back from your trip.
Maybe the Conservitive Lord God in Heaven, Hallowed be His name would grace the entire planet with your demise. -- Conservitive_Homocide
"What a hateful, ignorant sonofab---- you are."---Some guy who was too embarrassed to give his name.
"Jeff Blanco sounds like a man deranged; much worse than my favorite columnist [Jeff Sadow] at the increasingly partisan (was that possible?) website [PoliticsLA.com]."---TIMSHEL
"My favorite right-wing blogger that annoys the sh*t out of me but who I can't help reading."---Chepooka
"Thinking like this just scares me."---John's Blog
"you've got to be on some serious drugs to post sh-- like this"---I voted for George
=============
I am willing to allow advertising in the comments section for only $5.00 a day/three month minimum. All comment spammers are much appreciated and I will contact your site about billing. However, I feel obligated to inform you that I don't believe the majority of my readers are going to gamble. We have casinos that people could go too. =============
Ronald Reagan
1911-2004
=============
I think you ought to enjoy this political forum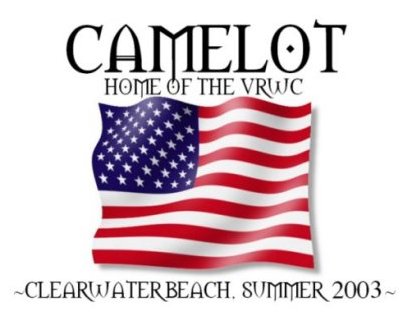 =============
If your blog is linked to my blog and for some reason it isn't listed on my blog roll, please send me an email notifying me of it and also the state that your blog originates out of.
Thank you
Freedom Blogs
GOP Bloggers
By State
01. Alabama
Beyond Salvage
The Bad Hair Blog
The Bull Speaks
Cut On the Bias
Rants of the Conservative Mind
Political Man
Travelling Shoes
05. California
Al Quds
A Modern American
Pearly Gates
Powder Blue Report
Republican Atheist Rocket Science Man
The Conservative Republican
California Conservatives 4 Truth.
American & Proud
06. Colorado
Twenty First Century Republican
Colorado Conservative
The Drum and Cannon
Clay Calhoun
09. Florida
Rob Lawson
Guns and Glory
Strong Conservative
10. Georgia
Considerettes
Liberal Utopia

13. Illinois
In Bills World
Liberty Just In Case
14. Indiana
Asmodeus
The Low Down
18. Louisiana
Freedom Matters
The River Ring
Anti Semantics
Chris Boudreaux
Democrats Give Conservatives Indigestion
Louisiana Conservative
The Conservative Cajun
The Opinionator
Maybe I think Too Much
The Blog That Care Forgot
The Vitter Blog
Bayou Brawl
Wynn Report
Jeff Sadow
GOP Of The Youth
Fried Green Blog
20. Maryland
Conservative Push
Mad Anthony
Michelle Malkin
2008 Political Perspective

21. Massachusetts
Erik Smith
Solomonia

22. Michigan
Catholic Analysis
Conservative Eyes
Marcland
Miss O'Hara
Grand Rapids Confidential
25. Missouri
MYTHARC
Aardvark Alley

29. New Hampshire
Conservative Blogger
32. New York
CCS178
America's Glory
33. North Carolina
Jenn Martinez
The Conservative
Just Bloggin

35. Ohio
Esoteric*Diatribe
Jims Police Website
Ohio Guy
Camp Katrina Blog
36. Oklahoma
Passionate America
ArklahomaBoy
38. Pennsylvania
The Terriorists
Political Annotation
Yelling at the Windshield
The Stark Truth
Right Wing Professor
40. South Carolina
The Liberal Lie, the Conservative Truth.

43. Texas
GM Roper
Texas Conservative
John's Conservative Thoughts
Courtney
46. Virginia
American Warmonger
Commonwealth Conservative
The Southern Conservative
Political Prognostications
DemOut
NIF
48. West Virginia
Bittersweet
Gunner
50. Wyoming
Niner Charlie
The Other Point of View
Join the freedom blogs, ask me how
---
Glenn Reynolds Says
"I have forged documents that prove Jeff Blanco forgot his doctor appointment. It doesn't matter if the documents are forged, what matters is that Jeff Blanco is avoiding the issue. "
Pachyderms of Greater Baton Rouge. amateureconblogGot DesignDelphiki
Directory of Politics Blogs